MATCH YOUR PSF WORKOUTS WITH PERSONALIZED NUTRITION
THESE SPECIAL PACKAGES ARE ONLY AVAILABLE TO A LIMITED NUMBER OF PSF CLIENTS
We have combined the BEST workouts in Chicago with personalized nutrition & accountability!
Our Nutrition Packages are designed with results in mind.
Make the commitment to your health!
PRIVATE NUTRITION COACHING
Initial Consultation
Personalized goal-setting with immediate solutions.
Follow-Up Consultation
Stay on track, motivated & inspired!
Discounted Package
SAVE 15%! 1-Initial & 2-Follow-Up Consultations
Follow-Up Package
*available to established Nutrition Coaching clients only
4-Week Clean Eating Meal Plan Subscription
Clean Eating Meal Plan Subscription (4-week)
4-Week Personalized Meal Plan made just for YOU!
Personalized Meal Plan (4-Week)
Complete Kitchen Detox
Nutrition Consultation and Complete In-Home Kitchen Clean-Out
Accountability
Nutrition Plan & Virtual PSF including INTENSE Accountability
Personal Virtual Cooking Class
Private Lesson on your Choice of Topic
Small Group Virtual Cooking Class
Make it a Cooking Party! Price is Per Person; Minimum 5 People
INITIAL CONSULTATION DETAILS
You'll get the chance to show me what you do! Keep track of what you're eating and drinking for 7 days before our visit, using a food log & photos. We'll meet in-person or virtually to go over everything. We'll discuss your concerns, expectations and goals. I'll provide solutions that help you get the results you want! After that, you'll get an email from me that summarizes our session as well as extra information (recipes, meal planning tools, etc) to help you reach your goals.
Nutrition Coaching is led by Sara Haas, RDN, LDN, author and leading culinary nutrition expert.
FOLLOW-UP CONSULTATION DETAILS
Want to stay on track when it comes to the awesome plan we put in place during that initial consultation? Great idea! The follow-up consultation is designed to keep you motivated and inspired. We'll focus on what's working and what isn't and find workable solutions.
Nutrition Coaching is led by Sara Haas, RDN, LDN, author and leading culinary nutrition expert.
MEAL PLAN SUBSCRIPTION DETAILS
Our 4-Week Clean Eating Meal Plan Subscription includes a dietitian-approved meal plan delivered to your inbox EACH week. You'll get a total of 4 weeks of delicious and nutritious ideas curated by our chef/RD to fuel all of your PSF workouts (and life, in general). And as an added bonus, we'll include cooking and nutrition tips and modifications to supplement those meal plans.
Meal plan subscription is developed by Sara Haas, RDN, LDN, author and leading culinary nutrition expert.
PERSONALIZED MEAL PLAN DETAILS
Life is busy! Let us help you make it easier by building a meal plan just for you! We'll take your schedule, dietary needs and cooking level all into account to a create plan that makes getting meals on the table easy and fun!
4-Week Meal Plan includes:

Initial diet and health intake form
2 weeks of initial dietary suggestions and recipes
a follow-up intake form at the 2-week mark
2 more weeks of meals based upon your feedback
Individual meal plan is developed by Sara Haas, RDN, LDN, author and leading culinary nutrition expert.
COMPLETE KITCHEN DETOX DETAILS
Does your kitchen need a little T.L.C.? Would you like some help cleaning out those expired foods and re-filling with amazing foods? Then this service is for you! Here' how it works. We will meet over Zoom, chat and check out your kitchen set-up and contents. We will spend some time talking about you – your needs, your schedule, and other relevant topics. And then it's off to your kitchen (virtually)! I will go through your fridge, freezer and pantry and figure out what you need to keep and what should be tossed. Then we will talk about what to stock it with and how to keep it organized!
Complete Kitchen Detox is performed by Sara Haas, RDN, LDN, author and leading culinary nutrition expert.
ACCOUNTABILITY DETAILS
PICK ANY 3 WEEKS! (2 weeks of bootcamp plus 1 maintenance week)
Prepare to achieve and even exceed your fitness and nutrition goals in with our Accountability Bootcamp!
Are you ready for serious change? Then you need us! Trained experts working side-by-side to MAKE SURE you are choosing wisely when it comes to nutrition and fitness.
This intense results-oriented program is a highly personalized approach that will hold you accountable & propel you towards real results!
Fitness Program: 30 days of Virtual PSF.
Nutrition Plan: Recipes, Nutrition Tips & Two-Week Structured Meal Plan developed specifically for YOU through a highly detailed diet and health intake form!
Accountability: Two weeks of real-time check-ins with leaders via text platform. We want you to succeed – multiple daily check-ins are 100% REQUIRED.
Maintenance Phase: One week of individually tailored support to prepare you to maintain steady improvement long-term!
This one-of-a-kind program is led by Heather Hughes, M.Ed., ACSM & ACE Certified, one of the top fitness professionals in Chicago and owner of Power Sculpt Fitness, and Sara Haas, RDN, LDN, author and leading culinary nutrition expert.
VIRTUAL COOKING CLASSES
Option 1: Personal  (one-on-one) cooking classes. Everything from knife skills to learning new cooking skills. Together we choose a topic and then I develop the course to help you build up your confidence in the kitchen! Or at least provide motivation to get you back to having fun in the kitchen. 1 hour, $99
Option 2: Small group. Same as above, but you get to "bring" some friends along! 1 hour, $20/person (minimum 5 people)
Option 3: Virtual open group classes. These happen monthly and always feature a new, fun topic. Stay tuned to all social media channels so you don't miss out.
Sara Haas, RDN, LDN, author and leading culinary nutrition expert.
CONTACT SARA to learn more!
MEET SARA HAAS!
Sara Haas RDN, LDN, is a food and nutrition expert with formal training in the culinary arts. She works as a freelance writer, recipe developer, media authority, public speaker and consultant dietitian/chef. She is the author of Taco! Taco! Taco! and co-author of The Fertility Foods Cookbook. Sara is a former culinary and nutrition instructor and served as a National Academy of Nutrition and Dietetics Media Spokesperson. Sara has been featured in Eating Well Magazine, Shape Magazine, Parents Magazine, U.S.A. Today, The Wall Street Journal, The Huffington Post, Epicurious, BabyCenter, O Magazine and Today's Dietitian Magazine. Sara also shares her love of food and nutrition on her website, SaraHaasRDN.com and on Instagram (@cookinRD) where she posts recipes, as well as nutrition and cooking tips.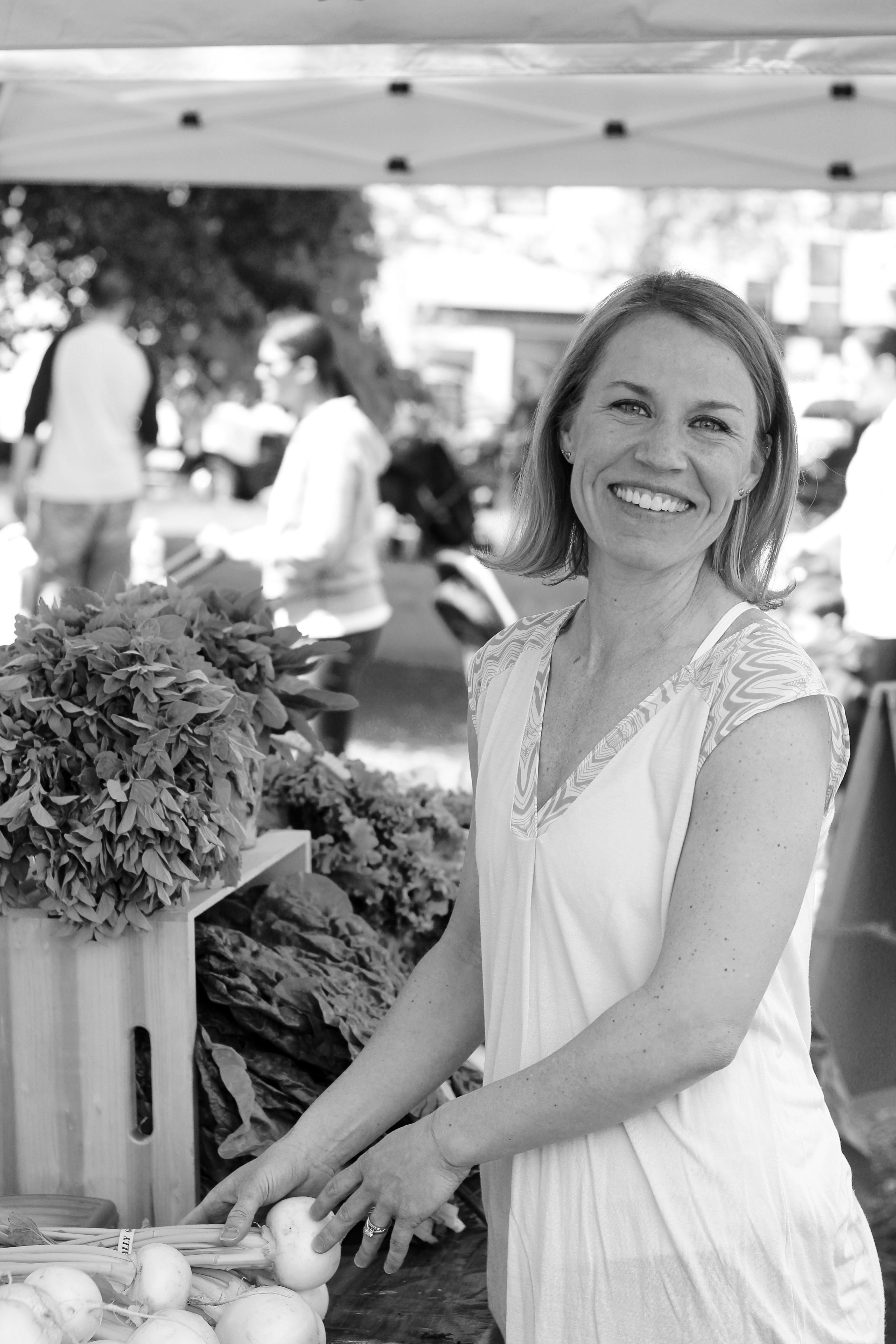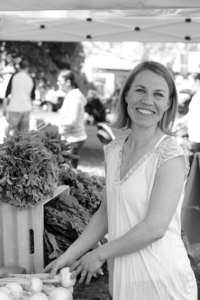 Join the PSF Community!
We are just what you have been looking for!